Those of you who love "links, links, links!" will be happy to know that there's a very new search engine on Tor called Flare, which looks similar to Candle, another search engine. It's at this URL: http://dlggj2krbqzm5dru.onion. Honestly, this was the first thing I pictured when I heard the name: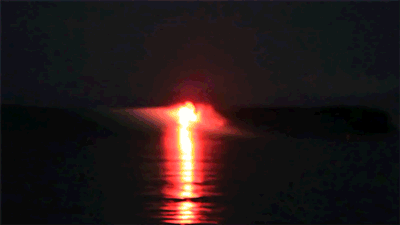 Anyhow, Candle, as I mentioned on a previous post, is one of several search engines that indexes Tor hidden services. It's not quite as popular as not Evil or Grams [EDIT: Grams no longer exists], but it gets the job done.
Flare, in turn, is very similar (in fact it may even be a fork), but because it's in beta form, it still needs help with its algorithms and speed. One interesting (and somewhat disturbing) feature that it has, at present, is that it lists some previous searches done by other users to the right of the search results.
Being aware that a lot of people on the dark web are looking for CP, you can guess what kinds of search terms may show up there. Well, it's Tor – what did I expect? I just wouldn't want to meet any of these people in person.
Anyhow, the more that you use a particular search term, the faster it will come up in the future. I tried out the following searches:
"red room"
"hacking"
"dark"
"market"
"carding"
I believe I tried a few others too, but I don't recall. Compared to a search engine like not Evil, it doesn't get as many results, but like Candle, Flare seems more focused on getting relevant results, rather than the largest number.
Interestingly, out of the search terms above, "market" returned the most results, by far. Should I really be surprised by that? The first result was a site called "Counterfeit USD," at this link: http://qkj4drtgvpm7eecl.onion
I haven't tried out their services, but my first instinct was that it's a scam, because other sites like it have turned out to be scams. Speaking of which, Flare also has a "Scam: true or false" label beneath the search results. However, simply because a page is labeled "false" does not necessarily mean that it's the real thing. I've been on the dark web long enough that I've started assuming that everything is a scam (or almost everything).
That aside, I like the search engine so far, and I recommend trying it out. Perhaps, if more people start using it, it will improve.
Hey, maybe you could even get your site indexed on it! (Hopefully not the scam version.)